Wherever rain falls – flooding can occur.
Texas isn't always sunshine, cowboys and longhorns.
As history shows, Texas has had its fair share of torrential weather, which has resulted in severe flooding.
Read More
Looking back at the major floods that have impacted Texas, the state's rivers, coastline, and other locations have all been affected – from the Rio Grande and the Red River, to the Gulf of Mexico. What this shows us is that any part of Texas is at risk for a flood.
However, your flood risk isn't based on history.
It is based on many factors including current weather patterns, natural changes in the environment, and recent development within the communities.
Read Less
Main Causes of Flooding in Texas
Hurricanes & Tropical Storms
The most significant floods in Texas' history usually have stemmed from hurricanes and tropical storms. Both systems are accompanied by strong winds, torrential rains, massive pressure falls, and likely flooding – all possibly simultaneously. With more than 60% of the nation's population living in coastal states such as Texas, it is important to know the risks. Take Tropical Storm Claudette (1979) for example. The storm brought 45 inches of rain to an area near Alvin, Texas and caused more than $600 million in damages.
The deadliest hurricane in US history made landfall on September 8, 1900, in Galveston, Texas, leaving about 8,000 perished. Known as The Great Galveston Hurricane – this was a Category 4 storm, with winds of up to 145 miles per hour. The hurricane occurred before the practice of assigning official code names to major storms. Therefore, it is commonly referred to under a variety of descriptive names including the "Galveston Hurricane of 1900," "The Great Galveston Hurricane," and, in older documents, "The Galveston Flood."
A 15-foot storm surge flooded the city, which was then situated at less than 9 feet above sea level
After the hurricane, a large seawall was eventually built to protect Galveston from flooding
Other Hurricanes:
Hurricane Ike (September 2008): Storm Surge exceeded 17ft
Hurricane Carla (September 1961): Storm Surge 22FT; up to 10 miles inland
Hurricane Beulah (September 1967): Storm Surge 18-20FT
Tropical Storm Allison devastated southeast Texas in June 2001. The storm lasted unusually long for a June storm, remaining tropical (or subtropical) for 15 days – mostly over land causing torrential rain. The heavy rainfall along its path peaked at over 40 inches in parts of Texas. However, the worst flooding occurred in Houston, where most of Allison's damage occurred.
The storm flooded over 70,000 houses and destroyed 2,744 homes
Flash flooding continued for days
Downtown Houston was inundated with flooding, causing severe damage to hospitals and businesses
Other Tropical Storms:
Tropical Storm Claudette (July 1979): 42 inches of rain
Tropical Storm Hermine (September 2010): 10 to 15 inches of rain
Tropical Storm Frances (September 1998): 16 inches of rain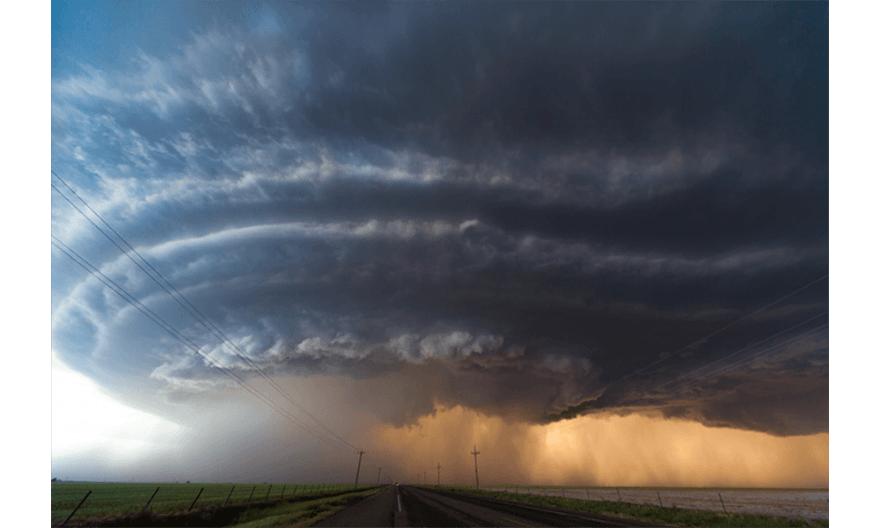 Rainfall
Second only to hurricanes, most of Texas's floods are caused by large storms or heavy rain. May 2015 was a record-setting month for rainfall in Texas. Because the terrain throughout the state is mostly made up of flatlands with numerous scattered mountain ranges – there is very little natural vegetation and trees to absorb the rain. Therefore, in significant, heavy rainfall, the hard clay and sand can't absorb the water fast enough causing it to run off into the rivers and creeks – ultimately causing flooding.
Record Rainfall:
May 2015 – 14.98 inches (Dallas, TX)
May 2015 – 17.59 inches (Austin, TX)
March – May 2016 – 24.84 inches (Houston, TX)
Rivers Overflow
One of the largest floods on record to hit Texas occurred in July of 1869. The Colorado River exceeded 55 feet due to weeklong rainfall, which ultimately flooded towns like Bastrop and La Grange – both southeast of Austin. When there is excessive rainfall, a rivers water surface will continuously rise causing sufficient flooding to areas that are not normally covered by water. This is called a 'flood stage' and can cause a major threat to surrounding areas.
Record River Overflow:
Rio Grande River (1965) – exceeded flood stage 62.48 feet
The Brazos River (2016) – exceeded record flood stage by 3 feet
The San Antonio River (1967) – exceeded flood stage: 18.4 feet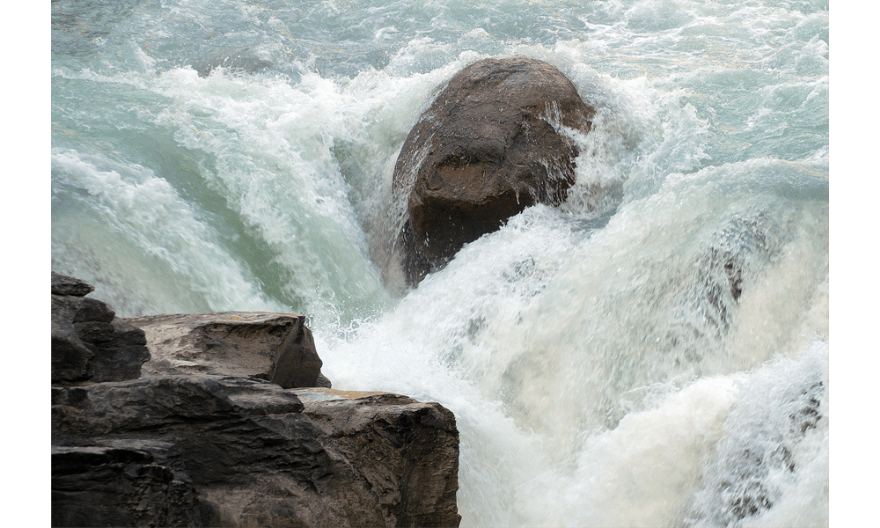 Know the Risks. Learn the Facts. Get the Protection.